We didn't want to change suppliers, but we had encountered a problem, the inside of the iron will rust after the iron into the packaging bag after a period of time, our customers very angry, and the supplier could not solve this problem,
In order to solve this problem, I sourced suppliers on the internet. I want to look for local enterprises and hope Anhui provincial enterprises can cooperate. Anhui Tianda company is the outstanding manufacturer of woven bags and so large all over the country.
Through communication, I took the production personnel , technical engineers and 2 bags to Tianda company, the packing is a multi-layer bag, outside bag laminated, inner 2 pcs liners, together a total of 4 layers, ask them what is the way to solve this problem. They suggested that they should investigate our company.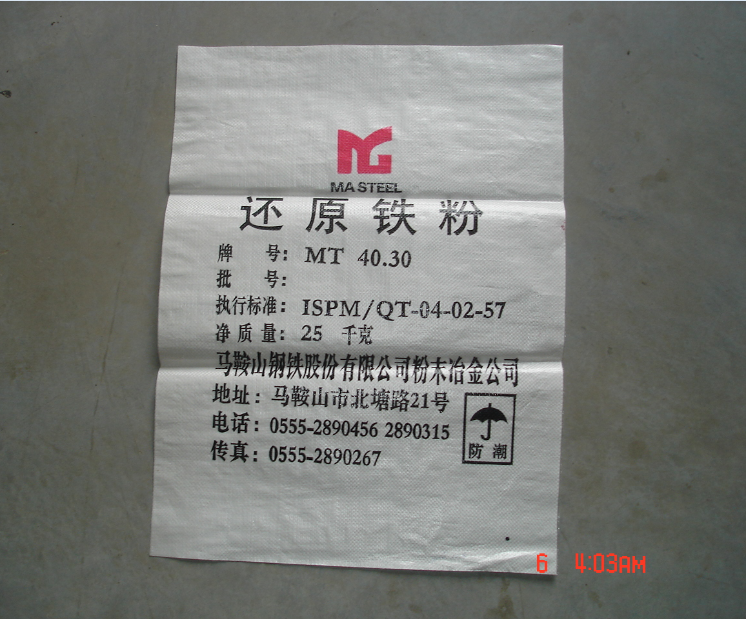 During the investigation, they went to the warehouse and check the situation of transportation, the two sides conducted an analysis, research, and then come up with a solution. We still worry whether it is useful, asking them to make a trial order, the loss is small even if problem exists, can also make further improvment. The bags arrived 2 days later and these bags are marked with labels. the trial bags are really different from and other bags which is not rusty. Very nice! Such good results is out of our expectation. Our problem is completely solved, I feel very lucky, we really regard Tianda company as proper supplier.

Note: The commets above are from our partners.