Non-woven hand bag

Non-woven hand bag

Non-woven hand bag

Non-woven hand bag

Non-woven hand bag
Portable insulation bag

Portable insulation bag

Portable insulation bag

Portable insulation bag

Portable insulation bag

Portable insulation bag

Portable insulation bag

Portable insulation bag

Portable insulation bag

Portable insulation bag

Portable insulation bag

Portable insulation bag

Portable insulation bag

Portable insulation bag

Portable insulation bag

Portable insulation bag

Portable insulation bag

Portable insulation bag

Portable insulation bag
Non-woven handbags Introduction:
The non-woven handbag is a handbag made of non-woven materials. It is a green product, tough and durable, beautiful in appearance, good in air permeability, reusable, washable, silk-screenable for advertising, marking, and has a long service life. It is suitable for any company and any industry as advertising, gifts and outer packaging. Consumers get an exquisite non-woven bag while shopping, and merchants also get invisible advertising, the best of both worlds, so non-woven handbags are becoming more and more popular in the market.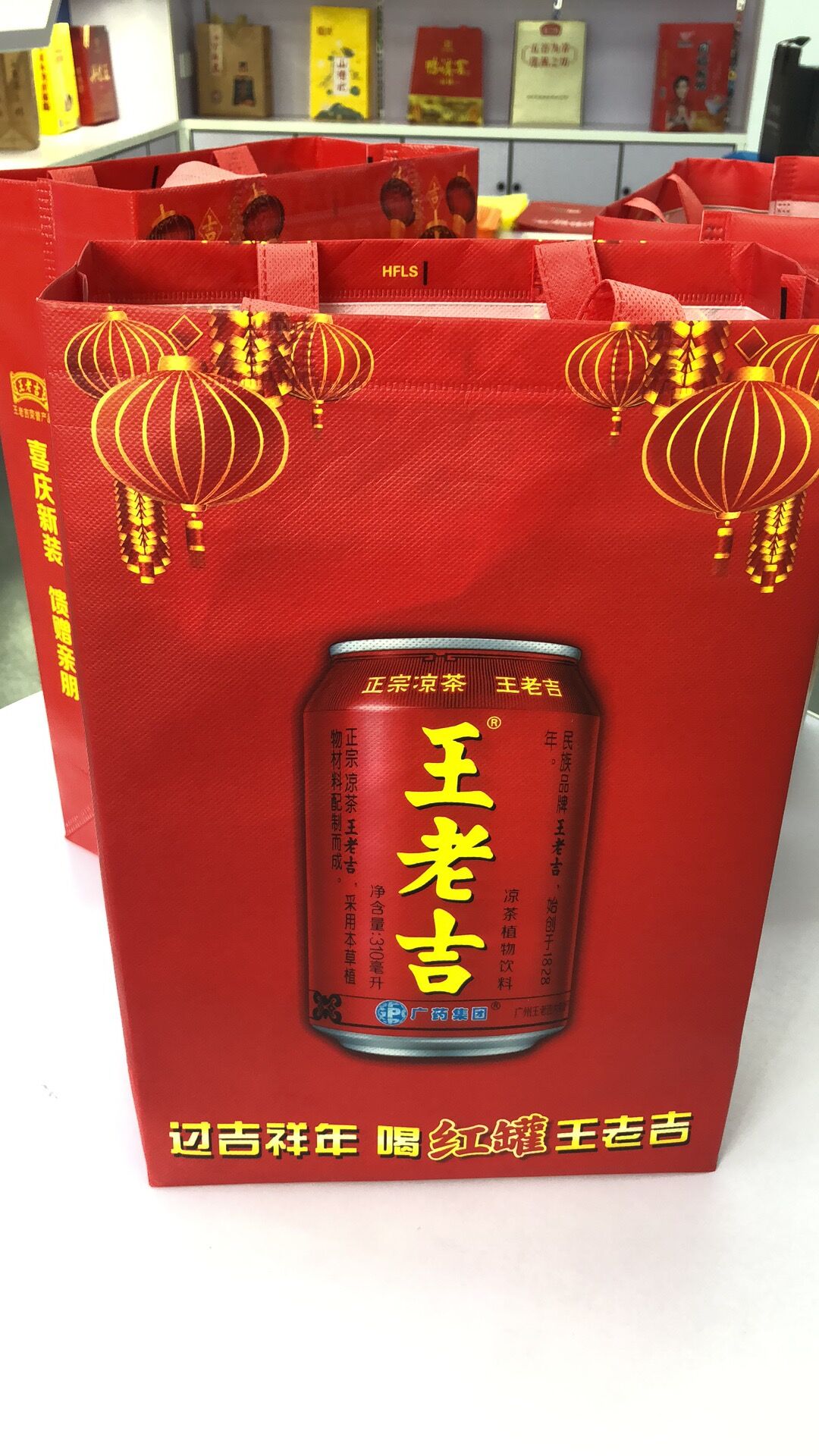 The product is made of non-woven fabric. It is a new generation of eco-friendly materials. It has the characteristics of moisture-proof, breathable, flexible, light weight, non-combustible, easy to decompose, non-toxic and non-irritating, rich in color, low price, and recyclable. The material can be naturally decomposed when placed outdoors for 90 days, and it has a service life of up to 5 years when placed indoors. It is non-toxic, odorless, and has no leftover substances when burned, so it does not pollute the environment. It is internationally recognized as an eco-friendly product that protects the earth's ecology.
Four advantages of non-woven handbags:
1. Non-woven handbags are more economical: starting from the issuance of the plastic restriction order, plastic bags will gradually withdraw from the packaging market for goods, and will be replaced by non-woven shopping bags that can be used repeatedly. Compared with plastic bags, non-woven bags are easier to print patterns, and the color expression is more vivid. In addition, it can be used repeatedly. You can consider adding more exquisite patterns and advertisements to non-woven shopping bags than plastic bags. Because the loss rate of repeated use is lower than that of plastic bags, non-woven shopping bags are more cost-effective. And bring more obvious advertising benefits.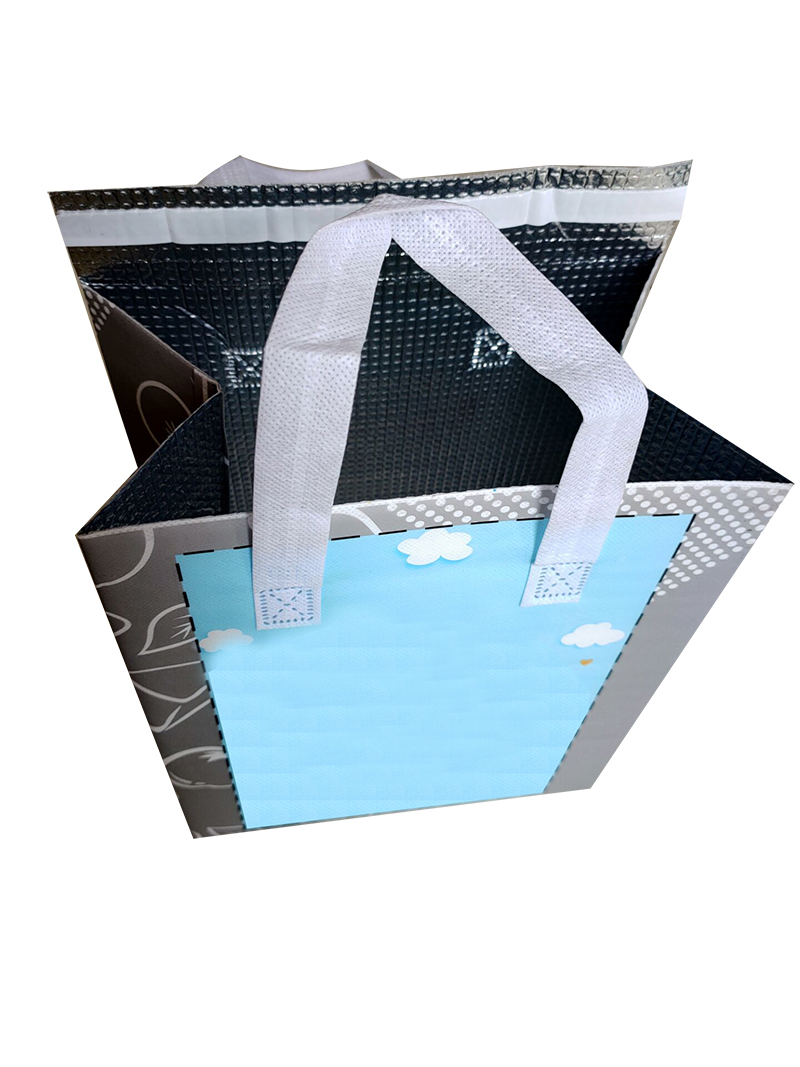 1. Non-woven handbags are more robust: traditional plastic shopping bags, in order to save costs, the material is thin and easy to break. But if in order to make him stronger, it will inevitably cost more. The emergence of non-woven shopping bags has solved all problems. Non-woven shopping bags have strong toughness and are not easy to wear. There are also many non-woven shopping bags with film, which are more durable, waterproof, feel good , and have a beautiful appearance. Although the cost of a single bag is a little higher than that of plastic bag, a non-woven shopping bag has a service life of hundreds or even thousands of plastic bags.3. Non-woven handbags have more advertising effects: A beautiful non-woven shopping bag is more than just a packaging bag for goods. Its exquisite appearance is even more admirable. It can be transformed into a stylish simple shoulder bag and a beautiful scenery on the street. Coupled with its sturdy, waterproof, and non-sticky characteristics, it will definitely become the first choice for customers to go out. On such a non-woven shopping bag, your company's logo or advertisement can be printed, and the advertising effect it brings will be It goes without saying that it really turns a small investment into a big return. Fourth, non-woven handbags have more environmental protection and public welfare value: The issuance of the plastic restriction order is to solve the problem of eco-friendly. The repeated use of non-woven bags greatly reduces the pressure of waste conversion. Coupled with the concept of eco-friendly. it can better reflect the image of your company and the effect of being close to the people. The potential value thus brought cannot be replaced by money.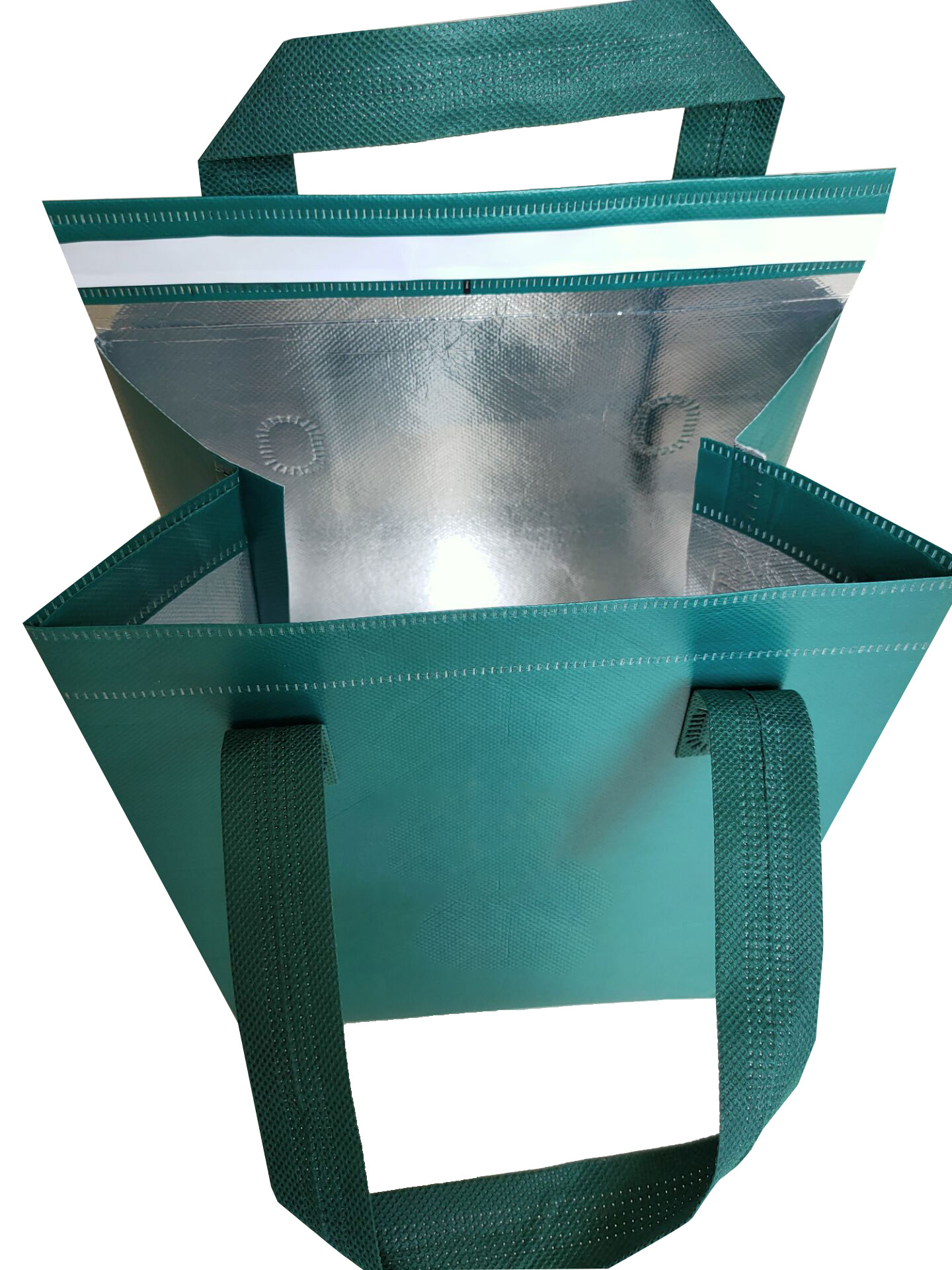 Brief introduction of insulation bags:
Insulation bags are also called ice bags and ice packs, which are equivalent to passive refrigerators. They have high heat insulation and constant temperature effects (warm in winter and cool in summer). They are made of high-quality materials and are easy to carry. They are suitable for driving and traveling. , Holiday outings, family picnics. The inner layer of the product is pearl cotton covered with aluminum foil reflective heat insulation layer, providing good thermal insulation effect. From then on, you can carry iced drinks, cold drinks, etc. in the car or outdoors without having to endure the heat Drinks! The appearance is stylish and beautiful, the style is novel, the bag is easy to clean, can be folded, and it is convenient to store. It is also suitable for winter insulation needs, and indispensable for life, travel and leisure.
Five advantages of insulation bags:
1. Save a lot of plastic bags and support eco-friendly.2. Clean and hygienic. The heat preservation bag itself is waterproof and oil proof. The materials are all eco-friendly materials, which have super abrasion resistance and wrinkle resistance. 3. Good heat preservation effect. When meals are taken out, It is still steaming, and the color and taste of the food can achieve the desired effect. In this way, the working and eating problems of office workers can be easily solved, and the chances of going out for a picnic can be increased a lot; 4. The insulation bag itself is low in price and can be used multiple times; 5. It can be used for restaurant takeaways and can print personalized slogans to improve Reputation.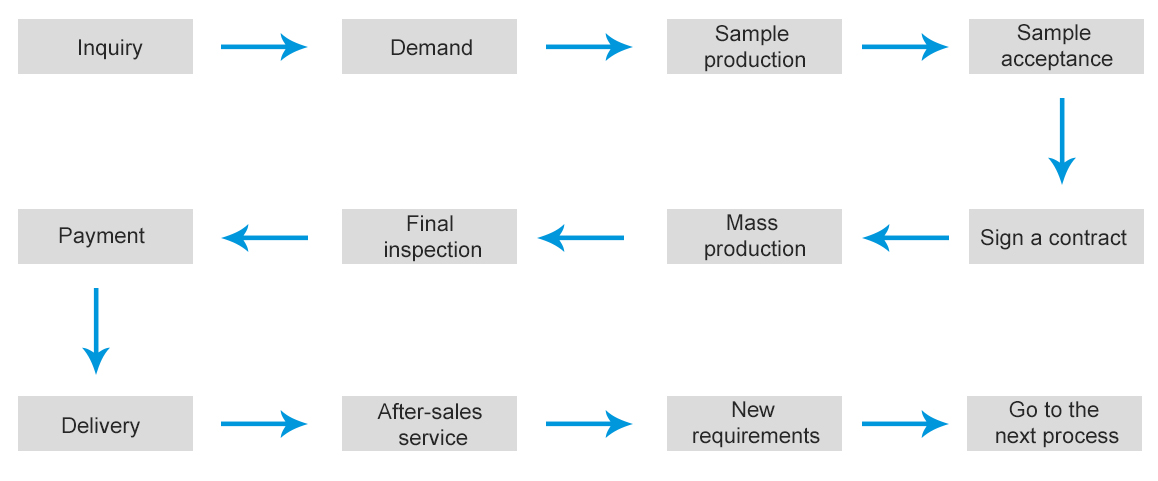 Customer advisory
How do hand bags achieve the purpose of thermal insulation?

There is an aluminized film inside for reflection and temperature insulation, a pearl cotton or non-woven layer in the middle for thermal insulation, and a coating on the outer layer to block the influence of external temperature on internal temperature.Contact: Anhui Tianda Environmental Protection New Material Co., Ltd. mainly produces handbags, insulation bags, square bottom valve bags, inner coated woven bags, outer coated woven bags, color printed woven bags, paper-plastic three-in-one bags, flexible container bags, PE Mainly include bags, FFS film, mesh bags, plastic woven bags, and polypropylene materials. Contact: Lean Shen (responsible for domestic and overseas business)QQ:728796526Mobile/WeChat: 13956286204Email: sla0901@td-sf.com (responsible for domestic and overseas business)
How long can non-woven handbags be used indoors?

The non-woven handbag is placed indoors with a service life of up to 5 years. Contact: Anhui Tianda Environmental Protection New Material Co., Ltd. mainly produces handbags, insulation bags, square bottom valve bags, inner coated woven bags, outer coated woven bags, color printed woven bags, paper-plastic three-in-one bags, flexible container bags, PE Mainly include bags, FFS film, mesh bags, plastic woven bags, and polypropylene materials. Contact: Lean Shen (responsible for domestic and overseas business)QQ:728796526Mobile/WeChat: 13956286204Email: sla0901@td-sf.com (responsible for domestic and overseas business)
How long can a non-woven handbag be naturally decomposed outdoors?

The non-woven handbag can decompose naturally after being placed outdoors for 90 days, and its service life is up to 5 years when placed indoors,Anhui Tianda Environmental New Material Co., Ltd. mainly produces handbags, insulation bags, square bottom valve bags, inner coated woven bags, outer coated woven bags, color printed woven bags, paper-plastic three-in-one bags, flexible container bags, PE Mainly include bags, FFS film, mesh bags, plastic woven bags, and polypropylene materials. Contact: Anhui Tianda Environmental Protection New Material Co., Ltd. mainly produces handbags, insulation bags, square bottom valve bags, inner coated woven bags, outer coated woven bags, color printed woven bags, paper-plastic three-in-one bags, flexible container bags, PE Mainly include bags, FFS film, mesh bags, plastic woven bags, and polypropylene materials. Contact: Lean Shen (responsible for domestic and overseas business)QQ:728796526Mobile/WeChat: 13956286204Email: sla0901@td-sf.com (responsible for domestic and overseas business)
Can your insulation bag keep heat and cold?

The thermal insulation bag material has poor thermal conductivity and slow heat dissipation. It is a special bag with short-term thermal insulation effect. It can keep cold and heat. The product insulation layer is pearl cotton + aluminized film, which can provide good thermal insulation effect. Anhui Tianda Environmental New Material Co., Ltd. mainly produces handbags, insulation bags, square bottom valve bags, inner coated woven bags, outer coated woven bags, color printed woven bags, paper-plastic three-in-one bags, flexible container bags, PE Mainly include bags, FFS film, mesh bags, plastic woven bags, and polypropylene materials. Contact: Anhui Tianda Environmental Protection New Material Co., Ltd. mainly produces handbags, insulation bags, square bottom valve bags, inner coated woven bags, outer coated woven bags, color printed woven bags, paper-plastic three-in-one bags, flexible container bags, PE Mainly include bags, FFS film, mesh bags, plastic woven bags, and polypropylene materials. Contact: Lean Shen (responsible for domestic and overseas business)QQ:728796526Mobile/WeChat: 13956286204Email: sala0901@td-sf.com (responsible for domestic and overseas business)
Can your insulation bags be exported?

Our company has the right to import and export, and the insulation bags produced by our company can of course be exported. Anhui Tianda Environment New Material Co.,Ltd. Mainly produce handbags,insulation bags,square bottom valve pokets,inner-coated woven bags,outer-coated woven bags,color-printed woven bags,paper-plastic three-in-one bags,flexible container bags,PE bags,FFS film,mesh bags,plastic woven bags and polypropylene. Contacts: Mr.Shen QQ number:728796526 Phone:+8613956286204 Email:sala0901@td-sf.com
What are the materials of thermal insulation bag?

The material of thermal insulation bag is mainly composed of BOPP film,non-woven fabric,pearl cotton and aluminized film. So as to meet the different needs of different customers.Anhui We,Tianda Environment New Material Co.,Ltd. Mainly produce handbags,insulation bags,square bottom valve pokets,inner-coated woven bags,outer-coated woven bags,color-printed woven bags,paper-plastic three-in-one bags,flexible container bags,PE bags,FFS film,mesh bags,plastic woven bags and polypropylene. Contacts: Mr.ShenQQ number:728796526Phone:+8613956286204Email:sala0901@td-sf.com
Can you do this for hand-woven bags?

Can you do this for hand-woven bags? Hand-held woven bags are generally sewn by sewing machines. But now our company uses a new type of bag making machine to complete it at one time, without any sewing, and direct welding. At the same time, exquisite patterns can be printed on the outside, which increases the beauty of the product. Anhui Tianda Environmental Protection New Material Co., Ltd. mainly produces handbags, thermal insulation bags, square bottom valve bags, inner coated woven bags, outer coated woven bags, color printed woven bags, paper-plastic three-in-one bags, flexible container bags, PE Mainly include bags, FFS film, mesh bags, plastic woven bags, and polypropylene materials. Contact: Shen Lean (domestic and overseas Manager)QQ:728796526Mobile/WeChat: 13956286204Mail box: sla0901@td-sf.com